First public consultation event gathers important feedback – more opportunities coming up
First public consultation event gathers important feedback – more opportunities coming up
For all enquiries and requests for interviews please contact the press office: This email address is being protected from spambots. You need JavaScript enabled to view it. or call 0333 150 1602
On Wednesday,16 January the first public workshop for the consultation on the future of local health services in northern Staffordshire took place at Ormiston Meridan Academy in Stoke-on-Trent.
Members of North Staffordshire and Stoke-on-Trent Clinical Commissioning Groups (CCGs), who are leading the consultation, talked through the proposed changes, what the consultation was about and asked attendees to give their views and ask any questions they had.
There are several more events including stands at local hospitals and shopping centres planned across northern Staffordshire including an extra public workshop event in Leek.
This extra event will be held on Monday, 11 March, from 7 – 9 pm at St Edward's Church of England Academy on Westwood Road in Leek.
People interested in attending can book via: https://www.eventbrite.co.uk/e/future-of-local-health-services-public-event-leek-tickets-55073005843
The consultation will run until 17 March 2019. The aim is to find the best possible outcomes for local people to ensure we have better, high quality and sustainable care, closer to home now and in the future. The consultation proposes changes to:
Community-based services in Newcastle-under-Lyme, Stoke-on-Trent and
Staffordshire Moorlands 
Community hospital beds available for rehabilitation 
Some of the consultant-led outpatients clinics such as outpatients appointments for skin conditions.
Mark Seaton, Managing Director, Staffordshire and Stoke-on-Trent CCGs said: "We service a population of about half a million people and that local area is very diverse. The current care model is failing our patients, we are not delivering the level of care they need and there are numerous reasons for this.
"People are living longer, and they often have numerous health conditions. We often treat those conditions in isolation. Both national policy and members of the public are telling us that people want more integrated services. The aim of this consultation is to figure out how we go about delivering that."
Watch: Mark Seaton, Managing Director, Staffordshire and Stoke-on-Trent CCG explains why we need to consult on the future of health care in northern Staffordshire.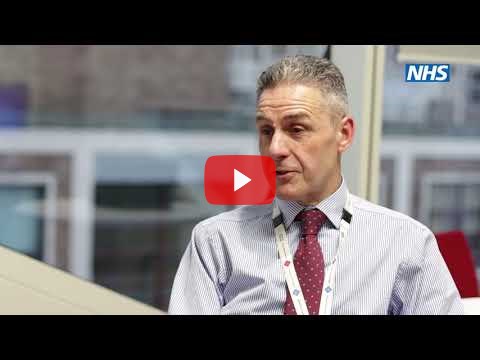 Public events - All events run from 7-9pm with registration from 6.30pm. To book on any of these events go to: https://www.healthservicesnorthstaffs.nhs.uk/events
Date

Location

28 January

Port Vale Football Club

Hamil Road, Burslem, ST6 1AW

13 February

Holy Trinity Community Centre

London Road, Newcastle-under-Lyme, Staffordshire, ST5 1LQ

25 February

The Manor Hotel

Watt Place, Cheadle, ST10 1NZ

11 March

St Edward's Church of England Academy

Westwood Road, Leek, ST13 8DN
Pop up stands at shopping centres and markets and local community hospitals
| | | |
| --- | --- | --- |
| Location | Date | Time |
| Aynsley Ward Day Room, Longton Cottage Hospital | 12 February | 10am – 12noon |
| Affinity Staffordshire, Talke Pits, ST7 1XD | 15 January | 11am – 2pm |
| Longton Indoor Market, ST3 2HW | 18 January | 11am – 2pm |
| Aynsley Ward Day Room, Longton Cottage Hospital | 18 February | 1pm – 3pm |
| Ward 3 Day Room, Cheadle Hospital, Royal Walk | 19 February | 1pm – 3pm |
| Leek Market, ST13 5HH | 6 February | 11am – 2pm |
| Cheadle Outdoor Market, ST10 1AA | 15 February | 11am – 2pm |
| Ward 3 Day Room, Cheadle Hospital | 5 March | 10am – 12noon |